Welcome to Trimbakeshwar Pooja!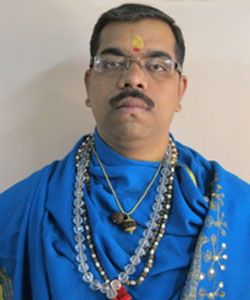 Trimbak, A Holy Place in Nashik
We Provide various kinds of poojas like KalSarpa Yoga, Narayan Nagbali, Tri-Pindi Shraddha, Mahamrutyunjay Jaap at holy place of Trimbak. We also Provide Authentic Rudrakhsa.
---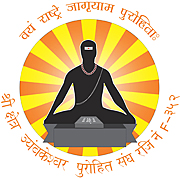 Trambakeshwar (Trimbakeshwar) is an ancient Hindu temple in the town of Trimbak, in the Nashik District of Maharashtra, India, 28 km from the city of Nashik. It is dedicated to Lord Shiva and is one of the twelve Jyotirlingaas. ( Temple Timing 5.30 Am - 9.00 PM )
It is located at the source of the Godavari River, the longest river in peninsular India. The Godavari River, which is considered sacred within Hinduism, originates from Bramhagiri mountains and meets the sea near Rajahmudry. Kushavarta, a kund is considered the symbolic origin of the river Godavari, and revered by Hindus as a sacred bathing place.
---
How To Reach Trimbakeshwar ?
City : Nashik
State : Maharashtra
Distance : 29 km from Nashik
Nearest Airport : Mumbai (185 km)
Railwaystation : Nasik Road railwaystation (36 km)
Importance :One of the jyotirling, kalsarp, tripindi, narayan nagbali pooja vidhi done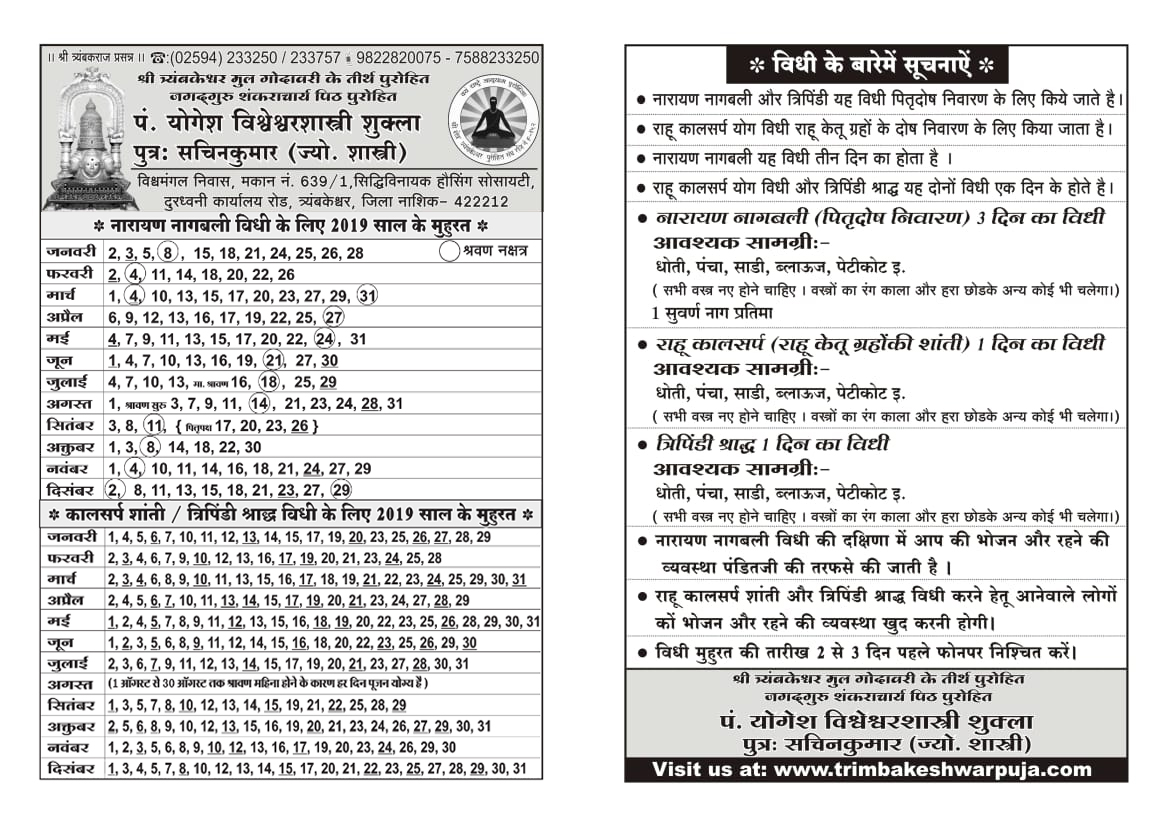 ---